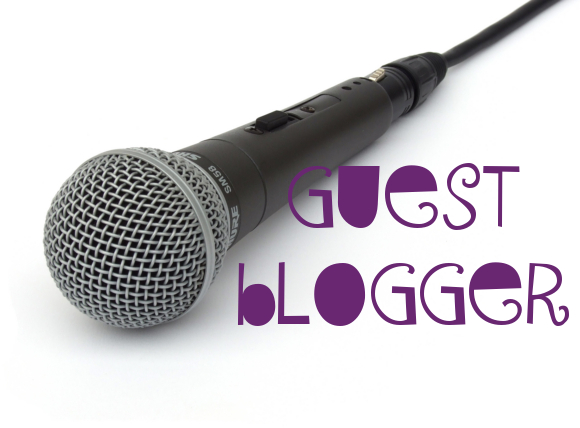 I am excited to have Katie from You.Me. Us, guest blog today at 3D Learners. Katie is a homeschool Mom who lives in a very techy family. Please leave her a comment today, I know she will enjoy reading it. If you get a chance, visit Katie's blog and be sure to read the guest post I shared with her readers.
Homeschooling On The Go
First off, let me start by saying thanks to Jackie for giving me the opportunity to guest post on her blog! It's really cool to be able to contribute to such an informative and fun homeschooling blog. :)
My boys are about to turn 8 and 13 and we are long time homeschoolers. We're a bunch of tech-junkies, through and through. We don't do workbooks. We don't do textbooks. My kids wouldn't write on paper if I didn't make them…they'd write on their Bamboo Tablets and send an email. :/
On top of being homeschoolers, the hubs and I also work from home, which means we have a lot of flexibility in our days. We have family spread out across our state. We enjoy weekend trips and we enjoy a good Sci-Fi/Fantasy convention whenever we can get to one. We have two soccer schedules we need to keep up with. Add those things to a fine arts program for homeschoolers that they attend weekly, scout meetings and 4H meetings…well you get that we are on the go a lot. A LOT.
So how do we manage to homeschool while never actually being at home, lol?
Fortunately, I have been able (through web searching on my own, and through fabulous suggestions from other homeschoolers) to find
homeschooling
programs and resources that we can use pretty much anywhere!
Our core program, Time4Learning, is completely online based. This means that there's nothing to install or download. My boys' logins, as well as my parent admin login, can be accessed from any computer with an internet connection. This is really great when the boys want to spend a few days with their grandparents…they don't have to pack a computer or worry about traveling with one. Neither do I. I can check their grades/scores, see their progress and even schedule an activity or lesson for them, from any computer I can get to.
Both of the boys have an iPad, and those are constantly loaded with books to read. This way, they have a good collection always waiting on them, and we don't have to worry about library books or trips to the book store (unless we just want to, which is always possible). Even though they can purchase books from iTunes/App Store, they also downloaded the Kindle app, which affords them the opportunity to have ebooks they can lend to and borrow from their friends!
Since they do love being on their iPads, they usually appease my need for them to be constantly learning, lol, with some great educational apps. My boys enjoy ones like 10,500+ Cool Facts, Math Master and Oregon Trail.
Speaking of apps… I think our most favorite online resource is the one we use as their
spelling curriculum
; VocabularySpellingCity. We have been using it for a couple of years now and I honestly don't know how we did spelling before we found this site! I love that I can create my own lists. I love that I can find a TON of lists shared by other members when I'm being lazy. But what I love most of all, is they just released their iPad app! When we went to download that app on all of our iPads, you would have thought we were downloading a treasure map or something!
It's still new, so everything from the website hasn't quite found its way to the app yet, but there is more than enough to keep the boys occupied. All of their assigned lists are there and they can use those lists to do a spelling test and/or a vocabulary test, and to play games like Sentence Unscramble and HangMouse (a family favorite!). There are a few other games too, and you can even find additional lists without having to leave the app.
We love the site, and we love the app. It's easiest to use when you have a data or WiFi connection, but you can use the app without that. You just have to make sure that you access each list and activity before you leave the connection. You don't have to complete the activity, just load it. So it caches it within the app for later use. When you do this, you want to make sure that you don't remove the app from the app tray, or power off the iPad, but that's it. Also, if I forget to do that and I know we are going to be without internet, all of the sample lists on the app can be used without a data or WiFi connection, so I'm covered with something they can work on. :)


There is time that we spend at home, even though it doesn't seem like it. But with those two programs (T4L and VSC), I am always comfortable that we have more than enough to take with us when we go. :)
~~~~~~~~~~~~~~~~~~~~~~~~~~~~~~~~~~~~~~~~~~~~~~~~~~~~~~~~~~
Katie is a computer junkie, workbook hating, TV watching, iGadget addicted,
eclectic homeschooling
, soccer mom. A not-so-country girl, living in very country small town, she has been homeschooling her two boys since 2005. You can get a little glimpse of her when you visit her blog:
You. Me. Us.